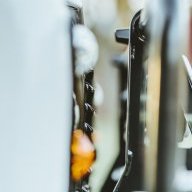 Joined

Feb 7, 2021
Posts

11
Reaction score

11
Location
Hey all, got the P0087 check engine light and reduced performance warning last night on my 2013 LR4. I have a Gap IID tool and have been googling the issue.
Sounds like it is likely...
1. High pressure pumps - LR081595
2. High pressure sensor - DW939G774BA?
3. Low pressure pump - LR014997
4. Low pressure sensor - LR015356?
Based on the following screen shot from my Gap tool with engine running at 3000rpm holding throttle I see the following. This is telling me to start with the high pressure pumps or the high pressure sensor? The low pressure sensor values and PSI look right, but the high pressure numbers look low as does the sensor voltage.
Any other ideas?