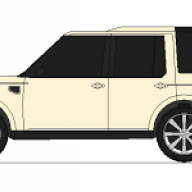 Joined

Nov 13, 2018
Posts

12
Reaction score

0
Location
Have a 2015 LR4 HSE CPO in CA. It has been at the authorized LR Dealer Repair Shop for the same issue 4+ times. The car is in pristine condition etc. And they can find no issues.

Issue:
Shuts down (dies) randomly without warning while in drive, for instance when making a Left Turn In DRIVE when I come to a stop at intersection, or at a stop sign while stopped. Very scary. Happens randomly and without warning! Have to wait for the vehicle to power up, cold restart as if I was starting the car up normally.

What are my recourses at this point? Any suggestions have engaged Land Rover North America + Dealer, but obv. getting the run-around. The car is under-mileage and still has 2 years left on CPO warranty. Thank you for your insight.