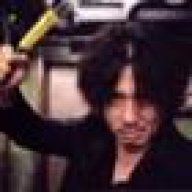 Joined

Jun 19, 2006
Posts

41
Reaction score

0
Hello All! Haven't posted for awhile, good to be back!

01 Disco II, 60k, Black.
All 3 ABS lights on (TC, ABS, HDC).
These are the "slabs" codes I have from a LR tech:
04.7: Right rear sensor output too low
08.4: Front Right sensor signal erratic
08.7: Rear right sensor signal erratic

The tech said this is due to "aftermarket pads" and the accompying squeal. I admit, they do squeal, especially in traffic and heat. But its only the rear (I think) and if it doesn't do it for hours at a time while driving why doesn't the computer store the code and shut of the 3 lights? The lights went on over a year ago and have NEVER turned off, even after I changed all the pads and then changed the rears again. I think the rotors are "shined" or something at this point. I will eventually do a complete change of rotors and pads (there's no way im using Genuine though) but I want to know if the techs explanation is legit. Any opinions?