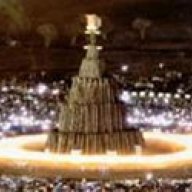 Joined

Nov 22, 2011
Posts

1,255
Reaction score

1,099
Location
I noticed on my last trip that my brakes were taking a bit too much pedal travel for my liking. I followed a couple of on-line tutorials and zeroed in on a bad master cylinder. No biggie. Ordered one in and replaced and bled brakes. Pedal travel was as new, and all seemed good.

Over the course of a week or two, I then noticed that pedal travel increased back to about where it had been prior to replacing the master cylinder. I thought I must have inadvertently left some air in the lines, so I bled them again and all seemed good with a nice firm pedal.

Fast forward about 8 weeks and I have repeated that process about 5 times, so I assume I must be getting air into the brake system from somewhere. No other related symptoms. Pad and rotors are good. Fluid is full (and fresh, obviously). No leaks; level stays right at max on the reservoir. When freshly bled, the brakes work like new. ABS works. No error codes. No squeaking or squealing. Etc, etc.

Any tips on how to diagnose exactly where air might be getting in? My pressure bleeder is tired....