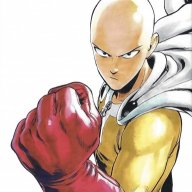 Joined

Jul 23, 2019
Posts

264
Reaction score

156
Location
Hello all! So, here's my dilemma; I can't keep my LR4 from falling down. I have been trying to trace the leak for years....literally.

Some background: Back in early 2019, I replaced all three valve blocks, installed a new compressor (switched from Hitachi to AMK), and replaced all 4 air struts with new Arnott air struts. (The Hitachi had burnt out, and that's what starts the crazy system refresh). I then had everything reprogrammed and calibrated at my local stealership....mainly because I was on the road and didn't have access to my calibration tools. Everything was fine for a very a short time...maybe 4 months or so, and then I started to notice it was falling on it's face again, or at least the front appeared to be falling again. I assumed I had simply purchased a bum from valve block and replaced it. This helped, but didn't solve the problem. I then assumed I had a leak in one of my air lines and replaced the front supply lines from the valve block to the air struts, as well as from the compressor to the valve block.....still kept falling. So, when I had time I'd raise the suspension, pull the 5amp leveling fuse (#3 in the fuse block), and measure heights....and snoopy every connection I know of....I could never find a leak, and it would typically fall in the front. (FYI, I did try and find the leak BEFORE I replaced the lines, but I assumed it was hidden somewhere I couldn't get to) I have always assumed the problem was related to the driver's front air strut...until recently. Flash forward to about a year ago, and the front starts really falling again. I replaced the front valve block....again....and it definitely helps solve the issue of the front falling on it's face, but doesn't solve the overall problem. Thankfully (insert sarcastic face here) the compressor burnt itself out about a month ago and I put a new Arnott AMK compressor in the system as well as a new reservoir tank. (Mine was really rusty, and is now 13 years old so I figured, what the heck, might as well since I've got it in the air).

After all that, she still falls down overnight. I have raised it up, pulled fuse #3 and it still falls over night. I have traced every line, snoopy'd every strut connection, every valve block connection and pretty much every air line I could physically get to and still....no leak detected. I also thought perhaps I had bad suspension calibration that was driving the system to constantly try and level itself, so I re-calibrated it with my iiD tool. However, that wouldn't explain why it still falls with the leveling fuse pulled.

I am pretty much at my end at this point, but I do have 2 final theories I wanted to run by everyone. First, I wonder if I got a bad reservoir valve block back in 2019 when I swapped everything out? If this this is leaking somehow, it's got a direct internal connection to both the front and rear valve blocks....but in theory, it it's leaking, the front and rear solenoids should be closed, not allowing the movement or air to/from the struts.....unless it's one of those weird internal circular leaks....kinda like the front valve block issue? Second, I could have 4 bad air struts....but that seems HIGHLY unlikely....and REALLY expensive to test.

FYI, here's what my measurements look like when I pull the fuse: (As measured from the ground to the top of the wheel arch), I also made sure the temperature was very similar between when I took the initial measurements to when I took the follow on measurements as I thought air temp and the fact that I was measuring from the ground could affect my results.

Start ht 36hours later
LF. 34 7/8". 33 3/4". (1 1/8" drop)
LR. 35 1/8" 33 7/8". (1 1/4" drop)
RF 34 5/8". 32 3/4". (1 7/8" drop)
RR 35 1/8". 32 1/2" (2 5/8" drop)

Clearly it's falling on all 4 corners....appears to be greater on the right side...which is counter to what it appeared to have been focused on, which was the left front corner.

Finally, there are no error codes associated with this. (As opposed to when the compressor burnt out) I am also able to calibrate, raise/lower the suspension just fine.

Let the fun begin....what have I missed?
Last edited: