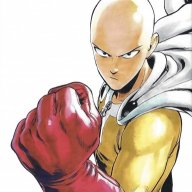 Joined

Jul 23, 2019
Posts

268
Reaction score

160
Location
Hey All!

So, after doing the chains and a whole lot of other items, I noticed my right valve cover is still leaking. Yes, it has both new cover gasket and bolt gaskets, and yes I used the proper sealant on the upper timing covers and where they contact the valve cover.

I know for a fact that my valve cover was a little warped as I watched it "settle" as I torqued the bolts to spec. Aka it was bowed up in the middle and had to be pushed down and out during the torquing sequence.

I'm toying with just replacing it, or possibly just pulling it and sealing the whole thing with RTV or something...which can be problematic if I need to remove it again.

I don't like the price tag on the OEM covers, and it appears as though there are some decent brands making them for 1/3 the cost...TRQ and Beck Arnley just to name a couple. Has anyone ever tried these? Given the large PITA nature of removing the valve covers, I DON'T want to swap the covers, only to have to do it again in a year.

Thoughts and/or experiences?