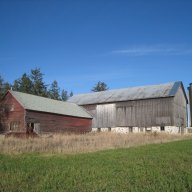 Joined

Dec 18, 2013
Posts

427
Reaction score

177
This is for the 2015 LR4, 41K miles.

I purchased this LR4 last October, 2022 and replaced the OEM ! battery last November with an H7.
I did a battery reset with the IID Tool at that time.

2 weeks later the Aux battery dies - I have not replaced it - at least yet... (due to the below I have ordered one - will be here in a couple of weeks)

It has driven precious few miles and has been started only a few times.

I am getting it ready for the summer when my daughter returns from University.

I am getting Low Battery - Start Engine.
Fine, no problem, it's been a while so the battery will likely be low.

In the last 2 days I have run it in excess of 90 minutes, at idle and at ~2K rpm.

Still getting Low Battery... Hmmm...

IID Tool Body Control Module Live Values
For ALL parameters related to the battery and the alternator I get N/A. (other values appear to be fine..)
I cannot even get the voltage in this section, but I do get the voltage showing on the dash and on the phone in the top left.
It even says Number of Battery resets N/A, when I know I reset it last fall.

I did the "are the connections to the battery terminals ok" test as per the manual, i.e. while running turn absolutely everything electrical on and measure voltage difference between the terminal to the connector. All voltage differences were Zero, as they should be.

So....
Your thoughts please....
Main battery
ECO battery
IID Tool

Diagnostic tips,
etc.
etc

Many Thanks!