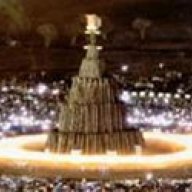 Joined

Nov 22, 2011
Posts

1,195
Reaction score

1,016
Location
have a plan to **** everyone you meet.
10 years in on my 2012, which has been to hell and back, and I finally had my first air suspension failure.
I was somewhere above 13,000 feet on Kendall Mountain near Silverton, Colorado when the Rover had what sounded like a fart, then a small pop and then a persistent hiss as the suspension dropped to the stops. I limped it down to about 10,000 feet and found a level area and then broke out the contingency kit, which is 4 little quick-connect fittings with a schrader valve attached to each. Isolated each of the four struts, aired them up with my compressor and then continued to wheel for 4 more days through all manner of trails and highway runs.
The moral is to have a plan. Without a plan, I would have had a ruined trip and a pain in the ass to get home. As it was, the Rover limped along fine in it's crippled condition, ran 4 more days of trails, and then bounced 850 miles back to Texas where I could repair it at my leisure.
And for you guys that bail and install coils, I'm sorry. Short of an actual ruptured strut bag, nothing that happens out there can't be solved with a little planning. You're giving up the best feature of these rigs to avoid something that I can only find one verifiable reference of ever happening.
The failure was in the factory air line from the chassis valve block to the rear valve block, and if you ever wonder just how hot compressed air can get, take a look at how shredded this failure point is.