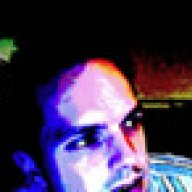 Supporting Member
Supporting Member
Joined

Mar 1, 2004
Posts

813
Reaction score

1
[imga=right]http://www.landroverworld.org/gallery/files/9/9land_rover_discovery_lr3_02_thumb.jpg[/imga]
The Land Rover Discovery 3 has been named Britain's most practical 4x4 in a test conducted by Planet 4x4 Magazine.
In the first assessment of its kind, the Discovery 3 scored an impressive 93 points out of a total 100 and beat off competition from the Mercedes GL, Audi Q7, Nissan Pathfinder and Lexus RX.
"This is a great achievement for the Discovery, which has proved time and time again it is three cars in one. It has now won nearly 100 awards since launch in 2004, making it one of the most decorated SUVs ever," said John Edwards, Land Rover UK managing director.
Alan Kidd, editor of Planet 4x4 added: "This is probably the most intense scrutiny a group of 4x4s has ever been put under. Our testers crawled all over each of the 38 vehicles, examining every last detail of what makes a car easy to live with.
"There are some incredibly clever packaging solutions out there - but nothing to beat the Discovery 3. From its handy double glove box to its brilliant seat-folding system, it sets the standard for load carrying and does a proper job of taking seven fully grown adults. It's a perfectly executed example of how a vehicle's interior should be, and richly deserves the title of Britain's Most Practical 4x4."
The seven-seat Discovery 3 GS is available on the road from £29,815 which includes a CO2 offset for the first 45,000 miles.
Source: Land Rover, The Land Rover Chronicles
Last edited: