Joined

Apr 7, 2020
Posts

589
Reaction score

299
Location
2011 LR4, 145K miles.
Driving home tonight I got a charging system fault error. No big deal, I was half mile from my house. Within that half mile...transmission, suspension, abs, parking brake...pretty much any fault that could come up, did.
When I got home I noticed I had no reverse or brake lights. Quickly plugged in my iid tool and pulled codes, about 20 of them. The first timestamped error is
P0562-00 (2f) system voltage low
Followed by
P065B-16 (2f) generator control circuit performance circuit voltage below threshold
Alot of other circuit and low voltage codes as well. I can share other codes if needed
10 seconds later dash flickers and then shuts off, blower motor fades off/on, headlights shut off. Pretty much anything electrical was struggling to stay on.
I shut the car off and it won't restart. It wants to crank, but can't. Symptomatic of a dead battery.
Can anyone confirm this is an alternator issue?
I assume so because of the state of charge and 8v voltage. This screenshot was taken BEFORE the car was shut off.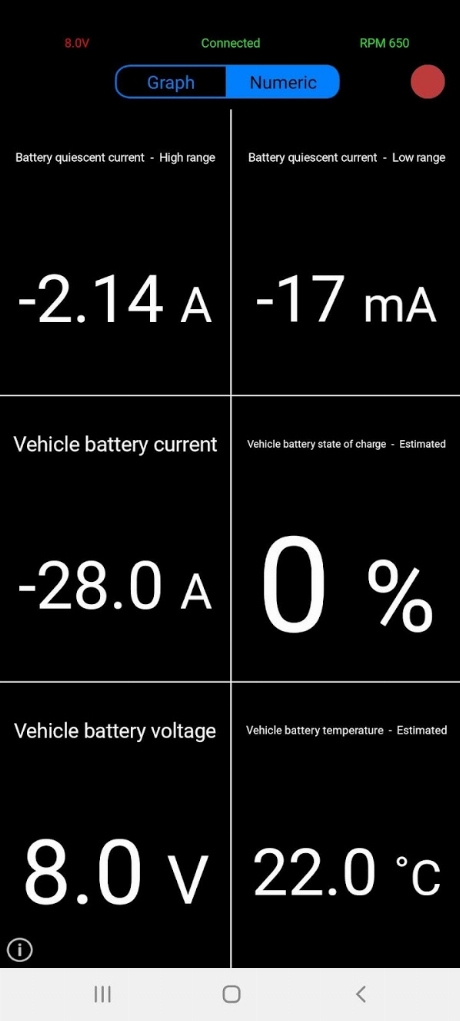 Last edited: