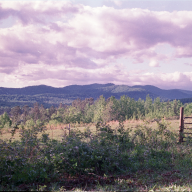 Joined

Sep 29, 2021
Posts

6
Reaction score

0
Location
TLDR: "My question is, is this too good to be true? Should I not trust a Buick dealer shop to do timing chains on an LR4?":

Hi! I've been lurking for a while and am thankful for all the info I've gleaned from this forum. I've been trying to buy an LR4 for a few months and I finally made a deposit on one I thought was perfect. I've done a lot of research and decided I'd get a 2013 LR4 because of the updated timing chain tensioner design. I'm a sucker for a naV8 and the 2013s seemed to be the top of my price range and hopefully the most reliable (touch wood). I drove ~3hrs to see a few in the Philly/NJ area and while up there I went to see one that was recently traded in at a Buic dealership. It hadn't been "processed" yet but I was up there and it checked most of my boxes so I went to see it before they had put up photos. It has pretty decent service history with a water pump job around 40K and nothing else major, all at LR dealerships. Corris Grey 90K miles, HSE Lux. Well, it was in straight enough order but clearly needed lower control arms done and it had a check engine light on. It sounded good to me, no real ticks from the engine and it drove totally fine. So the sales rep said they'd fix anything they found wrong with it and sort everything out if I wanted it. It was a great price relative to all the other's I'd looked at, too. So i made a "risk free" deposit on it and waited to hear what they intended to fix, knowing I could back out if I didn't like what I heard.

So today, they tell me they just ordered the parts to replace the water pump, the LCAs, and... the timing chains. They're going to do all these fixes for the originally agreed price of about $23K, no extra charge to fix everything. My question is, is this too good to be true? Should I not trust a Buick dealer shop to do timing chains on an LR? For context, they are just down the street from the LR dealer and had LR do the diagnostics to see what needed to be done, and to order the parts. The Buick shop will do the work. They're going to sell me a 3rd party extended warranty, too. So that's a safety net(?) LMK if anyone has thoughts on a 3rd party warranty.

Any thoughts are appreciated!