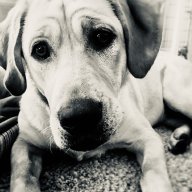 Joined

Mar 19, 2019
Posts

738
Reaction score

384
Location
Thanks for the lead. I just submitted my info to them, so we'll see. Sorry about the wreck. $ 6K sounds low for your repairs. The OE parts alone for the door, fender and components on mine are $4K+, didn't even get into the mirror and trim parts. His Ins Co's initial estimate spec'd 'salvaged' parts...that's not happening.
Just FYI, I didn't really shop around on the DV appraisal, so I can't yet vouch for TigerDV. I would be interested in knowing what you think of their estimate in your case (compared to what you calculated yourself).
As for salvage parts, personally I see no problem with salvage body parts. They don't salvage damaged body parts, only clean parts, so I generally think its fine. In my case, new parts would have taken forever to get - the rear glass and tailgate simply was not available. Couldn't even get an ETA, so it would have taken months. And I didn't take the body shop's word for it - checked myself at a couple of sources. The body shop found a salvaged tailgate with the glass (like new) that I could get right away.