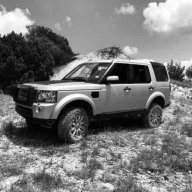 Joined

Jun 11, 2019
Posts

39
Reaction score

33
Location
I've seen a lot of different DIY roof racks out there (none of which I liked for the LR4) and I wanted to share what I did, not because it's amazing (biased comment of course), but because it was affordable and rewarding. Basically I ordered 1/4" thick piece of aluminum 4" wide by 6' long (May have been able to go with a thinner piece but wasn't sure). I used a miter and circular saw to cut the basic shape and then used a file to shape it and take the sharp edges off. Used 1" x 2" extruded aluminum from tnutz.com (each piece had to be different length to match the taper of the roof of the LR4 (found this out the hard way). Had tnutz tap threads in each end as well. Bought 3"x3" 90 degree aluminum angle bracket and cut down to 2" width for the mounting brackets. I then bought stainless bolts for the rack, extrusions, and mounting including locking washers and spacers for the gutter. Removed gutters and drilled holes for the mounting bolts and put back in place. For spacers I happened to run into an airplane parts store and pick up a bag of assorted aluminum spacers (totally by luck) but Home Depot sells things that would work if you use your imagination. I could have stopped there and been fine (about $200 total) but I wanted a wind deflector to cut down on noise. After pricing up a other piece of aluminum and bolts I decided to order a "replacement" deflector from Prinsu Racks. They come in just about any length and can be cut down (BTW, you'll need another piece of extruded aluminum for that too). It cost just a little more than one I would have had to make myself and added a nice finishing touch! I was going to spray paint the whole thing with black rhino liner but honestly I like the look and contrast of the aluminum, bolts, and wind deflector.
Parts list:
2x pieces of aluminum for the sides 72" x 4" x 1/4"
6x extruded aluminum series 10 (different gutter widths depending on spacing) 1" x 2"
1x Prinsu wind deflector (comes with fasteners from Prinsu for the extruded aluminum)
24x bolts for extrusions to attach to side rails, I used 1/4"-20
12x bolts, lock washers, and nuts for mounting brackets 1/4"-20
6x bolts for attaching brackets to gutters
PS: I had to order an extra piece of extrusion and so there is one cross bar not shown in the photo.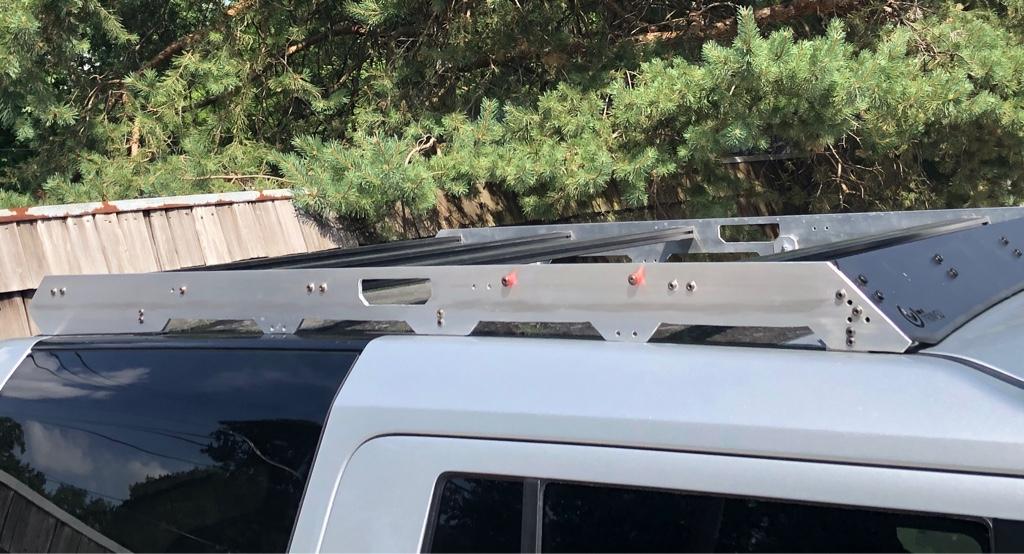 Sent from my iPhone using Tapatalk