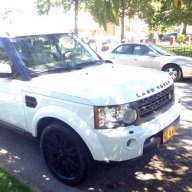 Joined

Mar 13, 2013
Posts

477
Reaction score

179
Location
My LR4 started driving that way only until after 75k miles? Then again i started noticing this behavior after doing some exhaust work on the truck. It's more free flowing (exhaust) and the engine braking definitely got more pronounced when downshifting at slow speeds in 2nd gear or so after the exhaust mod. Maybe you have an exhaust leak lol?
Oh and i did the entire work on the tranny…new filter, pan, mechatronic, sleeves, and ZF fluid. The truck drove the same and the old fluid was in great condition after 88k miles. The plug also had a very small amount of grey creamy paste metal shavings lol.
My 2011 LR4 is new to me. I've noticed a slight downshift "bump" as I come to a stop. It is very slight "engine pressure? braking", but not "normal" to me. I'm new to Land Rovers and ZF trannys, so maybe it is normal. I see the RPM rise from 900-1250... It seems to happen the last two shifts before complete stop. More noticeable stopping on an incline.

As the car is new to me, I did a transmission drain and fill with ZF lifeguard 6 (did not replace the pan/filter). It seems to have made no difference at all (needed to do it regardless for peace of mind).

Thought I'd do a Transmission Adaptions Reset if folks thought it would help. Do you think it would help? Other troubleshooting ideas? (no faults; otherwise shifts great)

Anyone in the Denver area have the tool to do this? I have a icarsoft LR V2 and it seems to NOT have this capability.

Thanks in advance for the communities expertise.

Regards!