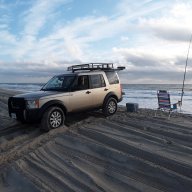 Joined

Jun 16, 2019
Posts

132
Reaction score

28
Location
So I am embarking on some lighting mods. Thanks to the Corona virus have have some time on my hands, here's the list:
Add Cornering Lights
De-tango my headlights, is I can retain all stuff req'd by US law/VA
Blackout the head light bezels' that are silver, with black mirror paint, from what I understand the reflective properties will be the same.
Update "Dipped" or low/projector beams to Phillips Gen2 D2S bulbs
Place LED DRL's white, and Amber LED turn signals using the 2014-15 look as a guide.
Upgrade Main Beam/ Hi beam bulbs with higher wattage bulbs.
Smoke out the headlights and tail lights using light black vinyl wrap, hey might fail inspection but I will just remove if that's the case.
I have parts an pieces coming from UK, China, US and will probably need all of the pieces in to be able to complete the mods as I don't want to open the headlights up but once, Except for the new bulbs which I can replace without opening the HL units.
Challenges:
1. Modification of the HL units may cause a failed inspection, in that it is a modification to OEM equipment.
2. Retain the us mandated reflectivity for on coming angles req'd by law. which the De-Tango my eliminate do to removing the amber part of the HL thereby eliminating the reflectors included in those parts.
3. Being a VA resident.
4. Since this is a daily driver the time for the mods all together will need to be done over a weekend.
So right now in the research phase I have bought nothing that I cannot use until I can assure that the mod will pass vehicle inspection.
Has anyone here is the US done these mods, and if so did it pass inspection, VA resident of special interest.
Since the DRL's should not be an issue legally I have those parts coming, LED tubes white/amber, and the DRL control unit, as the 2005 D3 did not have separate DRL's, just a setting to turn the lights on when the light sensor was off. Can set this in IID Tool menus.
I decided to go with this DRL control unit, in that the cheaper ones do not have the DRL's come on before starting the truck. This unit works from the Smog sensor feed which is powered on when you unlock or wake the vehicle up.
https://www.mobilistics.com/daytime-running-lights-control-module-drl/
Yes there are way cheaper models out there but I don't want something to burn out or burn up the LED's inside the HL Unit. Also this has built in resistors so the led turn signals will function correct with no fast blink issue. Have not purchased yet, I want to make sure I don't go with just simple relays, vice a control unit. I don't want to have to manually switch anything on for the DRL's to work, just leave my light switch on auto, and this seems to be the option for that.
Might do a write up if I have time, and people are interested. There are many elsewhere about doing this so not sure.