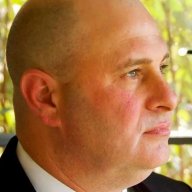 Joined

Feb 28, 2023
Posts

284
Reaction score

152
Location
It started with my driver's side normal headlight going out. (It would illuminate for a few moments and then go dead. The high beams on both sides worked fine). It turned out to be one of those square HID units, so I watched a video, went down to O'Reilly's, got the right HID unit and planned on replacing it later today. I had taken off the back cover to make sure I had the right part before I bought it from the store. That's when I got a system charging fault. Then, I got a transmission fault. I had to pick up my girls from school and so I just left the vehicle running the entire time until I could get them and the rig back to the house. It seemed to be running just fine. Absolutely normal. I managed to get it back home and was able to get the HID unit replaced and then I got all these faults. In addition, the lights would remain on, no matter what position the light selector was in. I have a video of all the faults going off in succession.

I had an appointment to see the mechanic on the 20th in any event. Not sure what happened. Maybe it all started with a bad grounding wire (just a guess). Now it's all kinds of messed up.

I was waiting for something like this to happen. It's a Land Rover and I have been on pins and needles constantly waiting for the other shoe to drop. I'm actually kind of relieved. I figure if I can get this worked out maybe that will be the worst of it.

By the way, the headlight unit was $130. For a headlight.
Last edited: