I was tired of the magmount and thought I'd share my permanent ham antenna radio installation.
I made a custom aluminum mounting bracket ot of 1" aluminum bar, 1/8" thick, and cut roughly 6" long. I used a 3/4" NMO rg58 cable and terminated my own pl259 connector. Ultimately, used a dual band NMO 2M antenna.
I mounted the bracket on the passenger side on the fender washer right under the hood hinge. Ran the wire down to the side vent and drilled through the plastic grommet. I added my own rubber grommet the hole.
Test fitting the rubber grommet: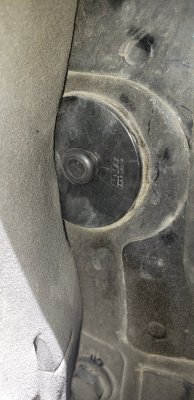 Antenna mounted and wire through grommet: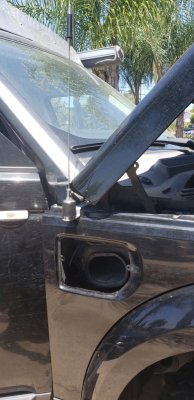 Wire from behind the lower glove box: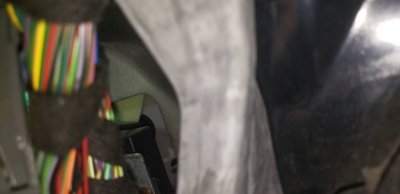 Ham installed in the upper glove box: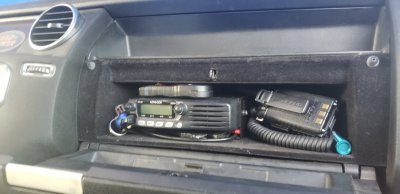 Final product: