Joined

Jun 12, 2021
Posts

48
Reaction score

40
Location
I am in the midst of a 3-day supercharger coupler, supercharger oil, and rear crossover replacement.
It's gone fairly smoothly. I did record the whole supercharger removal on my DSLR from a tripod (about 1.5 hrs I believe), maybe I'll post it up in a couple weeks. I did not record the rear crossover replacement, besides it was mostly me dumping sweat all over what's left of the engine and cursing Land Rover while trying to remove some butterfly clips and a couple of bolts with a bevy of extensions and elbows.
Anyway
… dumb dumb over here (that's me, I'm dumb dumb) while putting the supercharger down on a plastic mat, there was a (possibly) PCV hose still attached to the back and it cracked at the elbow attached to the clip (where it clips onto the supercharger).
I cannot find this part name/number anywhere. I've searched at least 20 things and seem to not be hitting the mark. I've tried. All sorts of terms related PCV, supercharger, hose, return, etc.
I've attached an image of the part I found (I also pointed the arrow to where I cracked mine). I'd show a picture of mine but it looks absurd as I've tried to rig something up (as it's not a pressure-bearing hose, doesn't carry fluids, etc) but ultimately, I'll sell the truck or do an LS conversion before I take the supercharger off again so I might as well get the right part.
Any help identifying the name or part number would be greatly appreciated. If I can figure it out today I'll try a couple scrap yards (there are a bunch close by and they're massive) otherwise I'll have to order and wait.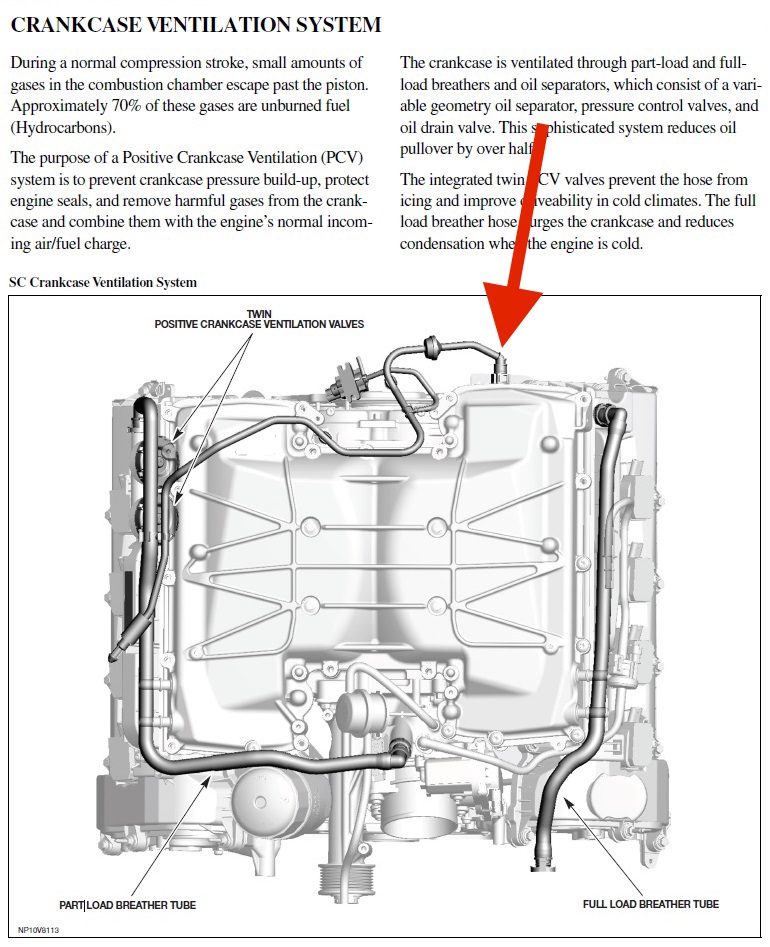 Last edited: