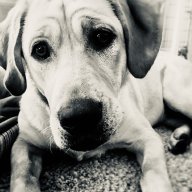 Joined

Mar 19, 2019
Posts

776
Reaction score

398
Location
Wondering if anyone here knows how to test the low pressure fuel pump, or how to measure pressure on the low pressure side of the fuel system. Does anyone know if there is a pressure test port somewhere on the low pressure fuel lines?
The GAP tool has readouts for the fuel rail sensors, but that only gives the pressure on the high pressure side of the system. There also is a field in live values for the "desired" value of the low pressure pump, but this does not give any info on what's actually being supplied. The folks at GAP have confirmed this - said that Land Rover doesn't provide any values they can access for this parameter. They pointed me to this procedure for the LR3:
https://disco3.co.uk/forum/robbies-guide-low-pressure-fuel-system-130062.html?highlight=fuel+pump
, which is a great write-up, but I don't see a corresponding Schrader valve on my 2016 SCV6 engine.