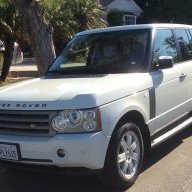 Joined

Apr 28, 2016
Posts

11
Reaction score

1
Location
I have had ILand for 3 years. Since the beginning, I've had minor error codes, but recently up to 10-15! Checked battery, cleaned grounds, reset all codes, etc. Went to AutoZone today and had them use their OBDII; it showed no error codes, and the new battery is very healthy. The main question is, does their tool not work on USA Range Rover 2008 HSE???
The $400 ILand app works fine, but which one should I believe?? Is the AutoZone real OBII looking tool right?
AutoZone OS601 OBDII/EOBD
PS. 201,000 no probelms runs like new!
WARNING
if you have a weak stomach do not look at the picture below!