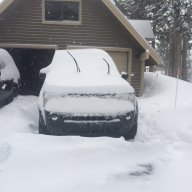 Joined

Sep 15, 2019
Posts

525
Reaction score

147
Location
Checked mine again after sitting one day and got same results as last time - ignition on, before cranking, showed 650 kpa (95 psi). I'll see if I can get a graph of the pressure increase on cranking. Maybe comparing graphs can give you some idea of the hpfp performance.

Also wondering if you can see the temp sensor voltages when the car is cold. Just thinking that a bad temp sensor might be telling the engine that it's warmer than it actually is, giving the wrong air/fuel mixture. You might try to rule that out - and maybe change the fuel rail pressure sensor - before resorting to changing any fuel pumps. I remember someone saying the fuel rail pressure sensor is not too difficult to change out, but haven't done it myself. I think it's at the firewall end of the passenger side fuel rail - not sure if you can reach from topside, or maybe go through passenger wheel well?
Which temp sensors should I check. I checked the fuel rail pressure voltages before all this and they looked good and changed voltage when engine rpm is climbing.