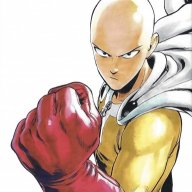 Joined

Jul 23, 2019
Posts

268
Reaction score

160
Location
Can you please clarify what you mean by Canon Plug Seal?

Thanks.
There's a plastic "collar" that has o-rings on it. It's literally the seal for where the transmission cannon plug connects to the mechatronic from the outside of the transmission.
Here's. pic of the seal kit, and then just the cannon plug.
Also, I'd like to state for the record, these parts are some of the few that I ALWAYS go OEM ZF parts....it's my transmission, and these things are amazing when they're good....but they can be very finicky if they're a little off. Other on this forum may have had good luck with aftermarket stuff, but I haven't heard anything good about aftermarket ZF trans parts. So, make sure any seals you get are no kidding ZF brand parts. (Others may disagree, and that's fine, this is truly just my opinion)