This is a good time to clean up under the truck.. We have to get the new pan up there the same way we got the old one out, and we don't want to be bumping the new pan and gasket into dirty stuff. Check the threads on the transmission with the M6 tap chaser (I did a few and they were all clean) and clean the mating surface for the new gasket..
Inspect the pan and magnets: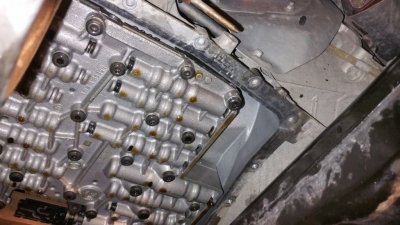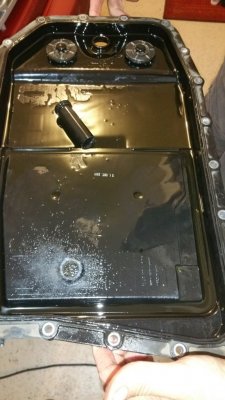 When everything is cleaned up, it's time to get the new filter in..