Been tracking a nagging CEL and intermittent rough running. Cleaned the MAF sensors, seemed fine. Truck was very hard to start a few weeks ago, got a MAF code. Cleared up after running for a minute or two, cleaned MAFs again, seemed fine.
Since I bought the truck it has had this weird issue where sometimes I refuel in cold ambient temps, it wants to stall and shift weird for only the first 2 or 3 shifts after refueling. Then it clears out and the truck runs normal (or once in a while it will stall). Restart, all is well. I called it a quirk. It doesn't matter if the truck is running or off when fueling, and it hasn't happened all summer.
Well, its about 50F this morning and I refuel from almost empty and the truck runs rough has a weird 2-3 shift and then stalls almost a minute later as I'm coasting downhill. Restart, get the reduced performance warning. I plug my GAP tool in:
random misfire on startup, misfire in cylinders 1,3,8 (and the two EVAP codes which I'm not touching should be unrelated and I'm not worrying about until my fuel pump cover recall is done.. lol).
Anyway, there is a real discrepancy between the two MAF sensors. Not sure why the GAP tool's RPM reader isn't working but those readings are incorrect.
idle: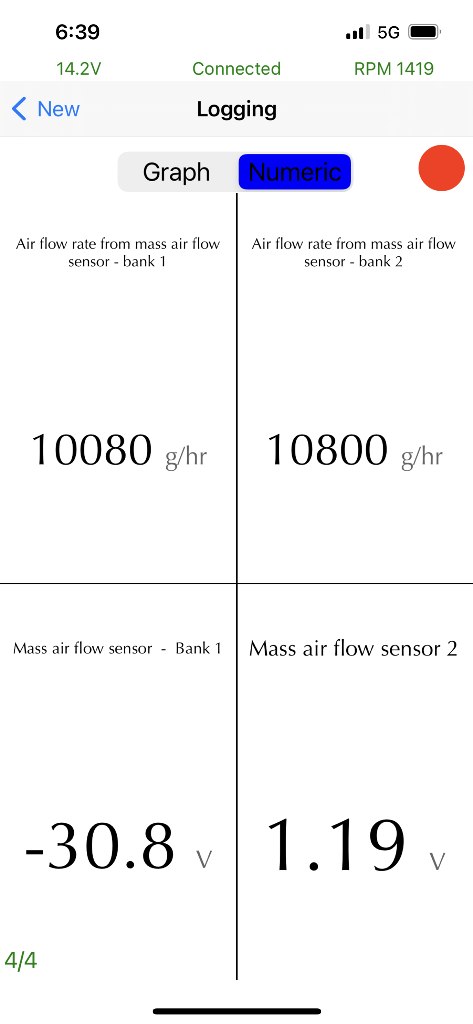 light acceleration ~30mph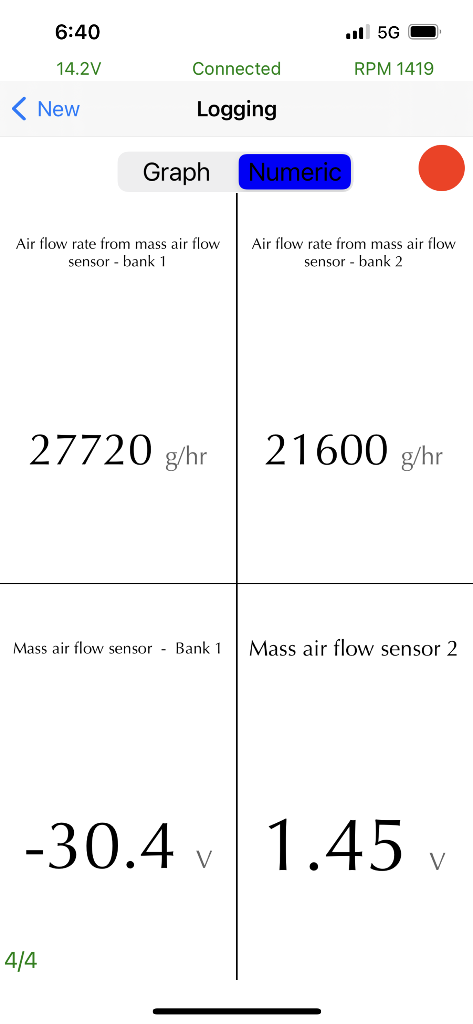 no throttle input, coasting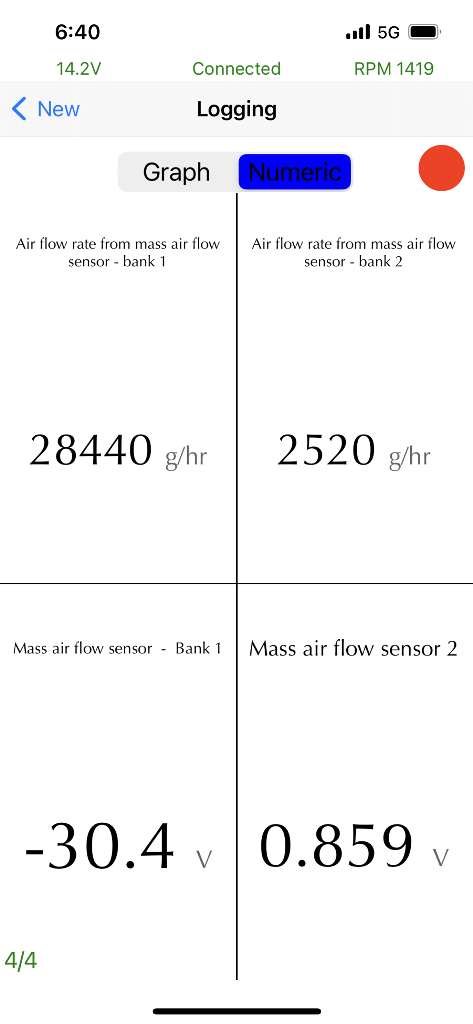 I have a new MAF sitting at home, which one is the culprit here?