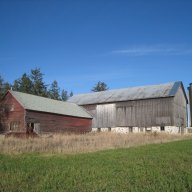 Joined

Dec 18, 2013
Posts

259
Reaction score

82
2016 LR4, 60K miles

The sound is very reproducible, and only occurs under these conditions.

1. It is absolutely an A/C related sound, it turns off instantly if I turn off the A/C.
2. It needs to be at least 85F outside, the hotter it is, the more sound I get.
3. Needs to be at a constant RPM for a fair bit of time.
a. Sitting at a light.
b. At highway speed at same RPM for a while
4. After all the above are satisfied, the sound is made when accelerating or even sitting still and increasing RPM.

I have a recording, but unfortunately cannot attached it here.

It's a high pitched "whistle".

Thanks!