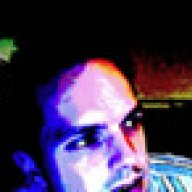 Supporting Member
Supporting Member
Joined

Mar 1, 2004
Posts

813
Reaction score

1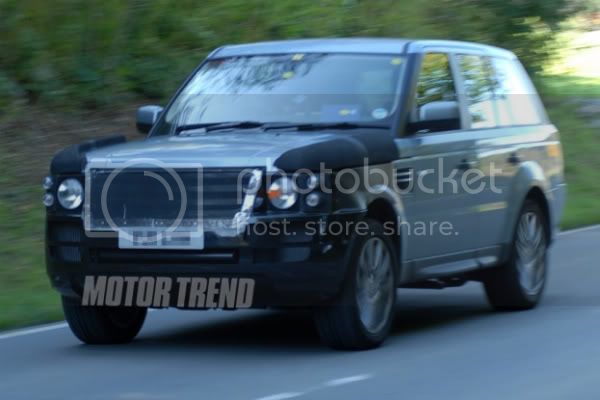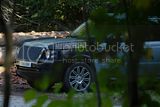 With a new Range Rover on the way, Land Rover is also prepping the smaller variant of the iconic off-roader, the Range Rover Sport, for launch. Rumored to be based on a modified Jaguar XJ platform, the Range Rover Sport is said to share underpinnings with the larger Range Rover model, as well as the next-gen LR4.
Motortrend
captured these shots, lurking in the bushes to give us a glimpse of this mostly uncovered future sport ute. This vehicle could be unveiled as soon as next year.
The front end is the only part of the vehicle wearing any form of camouflage, using armor-like body cladding to cover up the fenders, front bumper, and headlights. The shape of the grille resembles an inverted trapezoid, and looks taller and wider than the one employed on the current model.
The body work aft of the A-pillar doesn't look much different from the model currently sold, although test mules aren't always an accurate indicator of the production model's final styling. A feature present on this mule that likely won't make it to production are the comically oversized, and conspicuously exposed, dual mufflers hanging off the rear bumper. Likely installed for testing purposes, the dual pipes could hint at a V-8 powerplant, or another engine large enough to warrant a dual exhaust setup. The Jaguar-sourced 5.0-liter V-8 – both in naturally-aspirated 375-hp spec and 510-hp supercharged guise – is expected to carry over for the year or two, but hybrid and fully electric drivetrains are currently in development.
The next-gen Range Rover Sport will likely be unveiled alongside its sister vehicle, the full-sized Range Rover, which could arrive as early as fall of next year.
[Source:
Motortrend
]
Last edited: