I live in Colorado and want to start tackling some more challenging stuff. I wanted to get people's thoughts on what the essential protection would be. I already have tuffant steel wheels, Cooper AT3 E-range tires, and an IID tool to add a bit of lift. I carry a shovel, compressor, recovery strap & rings. Not trying to add unnecessary weight or burn a lot of cash on bling.
I'm thinking the order of adding stuff looks something like:
1. Compressor guard
2. Sliders
3. Front Skid Plate
4. Diff Plate
5. Fuel Tank plate.
Let me know if you'd do it differently...?
In case you're wondering how those side-steps do...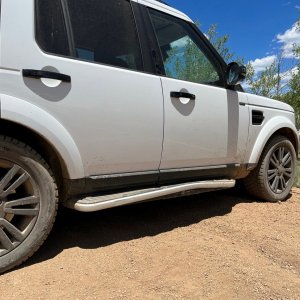 Last edited: