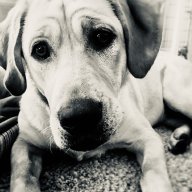 Joined

Mar 19, 2019
Posts

821
Reaction score

421
Location
After three years of no eco stop, no warning light bliss, my light finally turned on. Battery is shot - 10.6v - pretty sure that's what caused the light. So now I'm trying to get a good understanding of how the Gateway Module and Power Supply Distribution Module (PSDM) works, and looking for a little help. I did read through
@Michael Gain
's helpful post on the traxide system, but I'm still looking for some clarity on a couple of points. Hopefully some of you are better at reading circuits than I am.
Attached is the circuit diagram for the starting system. On the PSDM, there are two battery terminals (Battery 1 and 2), one Load terminal, ground, and then VBatt2, FET diagnostics/Bsense, and LIN. I understand that the LIN is a comm terminal that turns the two mosfets on/off to switch the load between Batt 1 and Batt 2. I'm confused on the FET diagnostics and VBatt2 terminals.
I removed my aux battery, and when my engine is off, I have battery voltage at all three of Batt1, Batt2, and Load terminals. So, with key off, the mosfets must be connecting both Batt1 and Batt2 to the load - that's the only way I see that I'd have 12v at Batt2. When I turn the key on/engine off or key on/engine on, I have battery voltage only at Batt1 and Load, so the mosfets are isolating the second battery with key on.
I originally thought VBatt2 must be powering the gateway module and FET diagnostics/Bsense was sensing Battery 2 health. But looking at the circuit, the gateway module would have no power with the second battery removed and the ignition on (battery 2 isolated). So, maybe VBatt2 is the sensing circuit and FET diagnostics is something else. But how, then, is power delivered to the gateway module - over the LIN circuits? Can they provide power and comm?
My second question is - how does it charge the second battery? I assume it just switches the mosfets to connect Batt2 to the load when the alternator is running, but not sure.
I find it strange that the car connects the second battery to the main battery/loads when the car is off. Seems like a bad second battery would bring down the main battery. But, I also suspect my PSDS might be faulty, and part of this excercise is trying to figure what might be wrong with it.