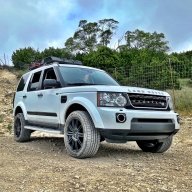 Joined

Jun 2, 2021
Posts

13
Reaction score

8
Location
Just received and installed my Powerful UK facelift (minus the headlights). I personally love the new look on the front end. Maybe in the future will splurge to get the facelift headlights.
Also, had a question on an AC issue and wanted some input. The AC has been acting up a bit and with Texas heat I need to get this fixed! When the car is stationary the AC sometimes struggles to **** cold air. When idling sometimes it is fine and blows cool (not ice cold) and other times it will **** ambient temp. If the car is moving 30+ mph then it is not an issue and cold air blows, not ICE COLD like it should but cold enough where comfort is fine. I thought it might be an issue with low freon so I had the freon levels checked and it was like 1.75/2 pounds. So it was vacuumed and refilled just a bit over 2 pounds to ensure freon was full. After that it honestly seemed to not make a difference so I was ruling out low freon being the issue.
I was thinking it was maybe the expansion valve and from the looks of it you need to take apart the whole dash to access/replace that part. Or could this be an issue of the compressor, the evaporator, or another part? I am not great on diagnosing AC issues so would be open to anyone's thoughts on what it could be and what to check next. Thank you!