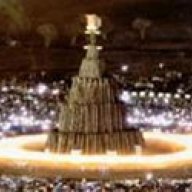 Joined

Nov 22, 2011
Posts

1,182
Reaction score

1,011
Location
Not specific to any of this, but a few tips I have learned the hard way over the years when chasing these issues:

1. Do not reuse the brass voss fittings. It's tempting. They are expensive for what they are. It never worked for me in the long run.
2. When inserting air line into a new voss fitting, put some muscle into it. Push that line in there hard to make sure the ferrule is fully seated.
3. It is ridiculously easy to over torque the voss fittings into the valve blocks. This will leave you with a very small leak, and short of gooping it up with rtv or similar a new valve block is the only remedy. Best practice is to throw new valve blocks at it and don't touch the factory installed voss connectors other than to push the air line into them.

This stuff is actually affordable now with a new compressor being a few hundred and the valve blocks running a hundredish each. I no longer recommend rebuilding any of the stuff. Just buy new and be done with it for 100K miles.