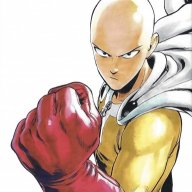 Joined

Jul 23, 2019
Posts

268
Reaction score

159
Location
Hello all! So, a month or so ago, I parked on the street and some lovely individual decided my side view mirror was just too nice to leave it on the side of my truck....insert a very disappointed/angry face when I found the carnage the next day.

Anyway, I've run into an issue with my replacement mirrors. The swap was easy, and they all just plug right up. However, the new mirror does not auto-dip, nor does it auto adjust when the seat memory button is pushed. I will say, I did opt to buy a pair of RRS auto folding mirrors, and a quick tweak to the CCF and a new door panel from a 2011 LR4 with folding mirrors and voila! I now have power folding mirrors. However, the RRS mirrors were actually the 3rd replacement I tried. The first one, from an LR4 would attempt to auto dip, but go crazy and get stuck. The second one didn't attempt to auto dip at all, and then I went big and bought both mirrors for my third attempt. I know, I know, good money on top of bad, but in my defense, I got a refund for the first mirror, and the second was REALLY cheap....hence why I wasn't surprised when it didn't work.

The interesting thing is that the all the replacement mirrors adjusted just fine with the door panel controller. The new ones also auto fold as well....

Is there some sort of internal logic and/or processor that needs to be reset? Did I buy the only power folding, non-memory mirrors? I have to believe that if the RRS came with power folding mirrors, they were also auto dipping memory ones as well...but I've been wrong before.