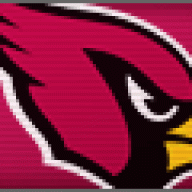 Administrator
Staff member
Joined

Jun 27, 2011
Posts

217
Reaction score

38
LandRoverWorld is now on XF. It was time for a change as the older vB software this site has been running on for years was becoming a liability for security issues.
This new software, Xenforo, is fully up to date and comes with alot more features then vB. If you have any questions, please don't hesitate to ask.
One of the cool new features is the mention options, where you can mention a member in a post and that member will be notified and he can see what you said about them.
@joey