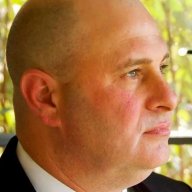 Joined

Feb 28, 2023
Posts

285
Reaction score

152
Location
I was watching an episode of LR Time where they were working on a suspension issue on an LR3. They put soap and water on everything and eventually found it was the front valve block that was leaking. Replaced or serviced the block (can't remember which) and "Bob's your uncle".

At some point in the show, Christian (the DIY enthusiast), said that it was a good idea to cycle through the different suspension modes on occasion to keep them operational. That made intuitive sense to me, although I have no idea if there is anything to it.

So here's my deal. I have been getting the occasional random suspension fault on start up. Turn off the vehicle and start it again and it's gone. Drives fine in normal mode and I won't get the fault message for several days, or even weeks. There are no other signs of a suspension problem. My driveway is on an incline and if I pull nose in the front drops to auto-level once I shut down and exit the vehicle. When I back in, the rear drops the same way. I hear a clean *click click* and then a brief *hiss* and the nose or rear lowers purposely about 1/2". My thought is that has to mean the suspension is filling and raising as I drive or else there wouldn't be any air to release when it auto-levels. In other words, the air suspension is making minor adjustments on a regular basis as I drive in normal mode. To me, that says it's mechanically working on some level.

I thought back to Christian's comments about it being good to cycle the system on occasion. After getting a random fault today, I thought I might give it a try. I drove the car to a flat space in an empty parking lot and tried access mode and got the fault. Okay, fine. I turned it off and on again to clear the fault. When I got to the shopping parking lot where I was going, I tried access mode again and it worked perfectly fine. When I left that parking space I allowed it to auto-raise to normal mode as I got to speed and it did. No problem. Then I went to a different parking lot a few minutes away and tried access mode only to get the fault again. I cleared the fault and tried off-road and it worked fine. Drove away and it warned me that it would auto-lower if I didn't reduce speed and when I didn't it auto lowered to normal again. Bottom line, sometimes it works and sometimes it doesn't when I select the mode, but is seems to be working with minor leveling adjustments while driving in normal mode all the time. The common wisdom of the group is that it's the compressor starting to give out and that it will need to eventually be replaced.

Final thought, does any of this really matter? I mean, I played around with the auto setting on the steering column and after a couple days just turned it off. I found it more annoying than useful to have the steering wheel raise and the seat slide back every time I got in or out. Maybe the suspension height adjustments are basically the same. Am I going to lower it to access mode every time I park or am I perfectly capable of getting in and out in normal mode? Am I going to raise it to off-road mode when going down a dirt road to a camp site? For my purposes, am I seeking a solution to a problem that doesn't really exist?
Last edited: