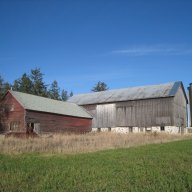 Joined

Dec 18, 2013
Posts

258
Reaction score

82
OK!

AB does not have the 5w20 Castrol Professional (OE) in stock and they are saying it could be 3 months or more.
(Yes, apparently it is available on ebay, but at $80/qt that's not happening.)

SO....

Best Castrol alternative at this time?
Edge
Edge Extended Performance
Edge Euro Car

Keeping in mind that yes, we have all read the posts and likely commented on this before, and that I am not as liberal in my oil substitutions as some...


AND. My local dealership tells me that the specification for the 2013 has changed and they now sell and use 0-20 Castrol Edge Professional (OE) in the V8 - comments?