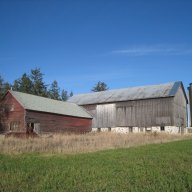 Joined

Dec 18, 2013
Posts

463
Reaction score

211
I have not done my homework, it's easier just to ask - I appreciate your patience.

So in spring 2024, yes 2024, my D will have graduated from University and we are going to need to tow something behind to get all her stuff home, or rent a truck, or send a Pod...
It's about 1,600 miles.
I will have a few weeks this summer, while her LR4 is home, to get it ready for spring 2024, because it leaves again in the fall of 2023 and lives at school.

Its the 2016 HSE.
I do have a Rover hitch.
Last summer I personally completed the following:
Transmission pan/filter and fluid
New brakes/rotors and fluid
Complete crossover pipe plumbing project, water pump, thermostat and new coolant
Supercharger maintenance - coupling and oil
New suspension compressor and height calibration
Of course motor oil

Any other maintenance items I need to be addressing?
I think the truck might have the towing package (we purchased it used) - how do I determine that, I have never looked.
Electrical connections?
Should we get a trailer with it's own brakes or no big deal?
Should I get one of those "height adjusters" for between the hitch and the trailer?
Best source for a trailer - there is a nice UHaul only 2 blocks from her apartment , so that is convenient, but...

Or should I just rent a Penske truck and drive it down?
Or maybe we just send a Pod?
Don't want any damage to the LR4.

None of us have driven with a trailer previously.

Any advice much appreciated!
Thanks!