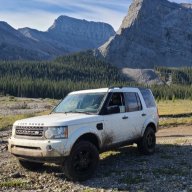 Joined

Aug 18, 2021
Posts

41
Reaction score

9
Location
I would like to do a simple drain and fill and for the life of me I cannot find a thread I read a while back on this (next time I will watch the thread, I'm new here!) Couple quick questions...

I seem to remember that the transmission should be within a certain temperature range when filling. Can someone tell me that range? I have the service manual but it does not say. Maybe it doesn't matter?

Second question, can I re-use the drain plug? This is the original pan. At some point I will do the pan swap but for now I would like to get some fresh fluid in there.

I have the GAP tool and I'll be using Mercon SP.

Any help appreciated.
Last edited: