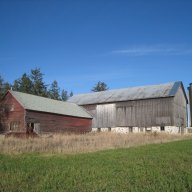 Joined

Dec 18, 2013
Posts

281
Reaction score

92
PLEASE SKIP TO MY COMMENT (UPDATE) BELOW (8/19/22)

Not much to go on so far and no time to work the issue.

Leaving in 4 days to return truck and daughter to University. Good chance I will not see the vehicle again for 10+ months, and possibly significantly longer.
But will have 2,000 miles to trouble shoot, and can take to the dealership when we get there if necessary.


The Issue

Gasoline smell when parked immediately after filling up.
Smell seems strongest at the passenger wheel well.
Might or might not have been there previously, but seems to have started AFTER the the dealership completed the recall work - but let's not be hasty in that...

Smell goes away very quickly - drive for a few miles - exact number remains unknown, but likely something like 5 miles or so and then park, and no more smell.
Also seems (see below) (I need to confirm for myself) to go away after just sitting for a while - say overnight outside - where it's relatively "cool", here than means 80F.

Filled it, parked in my garage and plenty of gasoline smell.
Took it immediately to the dealership and it had 3 miles on it after the fill. Smelled of gasoline - they agreed.
They parked it outside overnight and upon inspection could no longer smell gasoline and cannot locate any issues.

It is NOT due to overfill.

When parked in my garage, the ambient temperature is likely in excess of 110F due to the summer heat and the heat load from the truck.
Is that level of heat causing something?

Any ideas on causes?

With a few days and a few fill ups to diagnose - any items specifically where I should be looking?

Many Thanks !
Last edited: