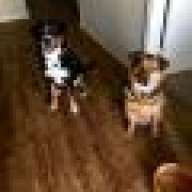 Joined

Nov 15, 2015
Posts

10
Reaction score

0
Hoping one of you can help me figure this out!!

Took Betty White (2011 LR4 HSE 120k miles) into our normal mechanic to diagnose an intermittent long crank upon push button start up. No dash lights illuminating at any time, no other issues, performance is normal.

Faults found:
B1087-88 Lin Bus A (bus is off)
B1088-88 Lin Bus B (bus is off)
B12C9-88 Local Interconnection Network Bus "e" (bus is off)
B1C44-67 Rear Wiper Park Position Switch (signal is incorrect after the event)
B11FF-84 AC Refrigerant Pressure (signal is below allowable range)
U0128-00 Lost Communication with Parking Brake CM (no sub type info)
P0850-8F Park/Neutral Switch Input Circuit (erratic)
P003C-00 Intake (A) Camshaft Profile Control Performance or Stuck Off - Bank 1 (no sub type info)

12 Modules also not responding – I can list them if that would be helpful.

Mechanic thinks the neutral safety switch may need to be replaced (to the tune of around $5k!) but he couldn't replicate the long crank on push button start up or find any other work that Betty needed other than the mileage service.

Thoughts?!