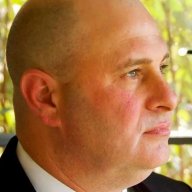 Joined

Feb 28, 2023
Posts

284
Reaction score

152
Location
"It was the best of cars, it was the worst of cars." A Tale of Two Cities ~ Charles Dickens (well, kind of).

That's what you get when you try to combine:

One part kid hauling mid-sized SUV;
One part European luxury vehicle;
One part short-bed truck;
One part camper van; and
One part Jeep-style off-road 4x4.

Now that sounds pretty good if you can get the upside of all those different types of vehicles. However, there are some downsides as well.

First, each of those vehicles is uniquely suited for its purpose. For instance, a Dodge Grand Caravan is always going to be a better kid hauler and get far better MPG in the process. If you want a European luxury car why not get a BMW, Audi, or Mercedes? They are going to be more refined. Truck? You have a ton to choose from and they are made to haul and tow stuff. You want a camper van? VW! Off-road 4x4. Jeep is so slotted into that space that people confuse the brand with the vehicle type.

But maybe you don't want to own 4 or 5 different vehicles (or can't afford to) or your needs aren't so great that you require the full capacities that each of those specific use vehicles offers. Maybe you're more than happy with a "Swiss Army Knife" approach that gives you a bit of each. That may work for some people. Simply be aware that you aren't just going to get the upside of each type, but the downsides as well. (If you want the dog, you got to live with the fleas.) For instance, you want a cool kid hauler? How do you feel about the MPG of a truck or the maintenance and repair costs of a European luxury car? Bottom line, if you really only need "X" but think it might be fun or nice to also have "Y" and "Z" that "X, Y, and Z" are always going to come along for the ride. When you just want to go to the grocery store or to pick up the kids from school, you are going to have to drag along the truck, 4x4, and camper van too (and all the costs that are associated with those other types of vehicles and their unique capacities that you aren't using at that moment).

I think it would be interesting to work up a diagram or chart of the different capacities the LR4 has and the percentage of time that each capacity gets used. You might get a better insight into just what you've gotten yourself into. For instance, I couldn't care less about having a European luxury vehicle. I would be perfectly happy with a US domestic or dependable Japanese. Land Rover has a cool history and iconic body style, it's a bit different and that's fun. But I have to admit that a lot of the problems and costs associated with the rig come from the fact that it is considered a European luxury brand. The result is I'm paying a ton of money in premium gas, special oil changes, expensive routine maintenance and repairs, and other things for a feature that I couldn't care less about. I mean I don't see myself in a Volvo wagon either. Something to think about.