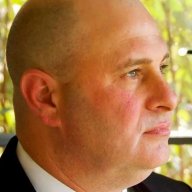 Joined

Feb 28, 2023
Posts

286
Reaction score

152
Location
So I bought the 2011 LR4 today. Had a bit of a scare when the "Service Required" message flashed briefly after startup. Saw on the threads here that's just a prompt to get your oil changed. I was waiting for something to blow up, given Land Rover's reliability issues, and you are always taking a risk on a used vehicle. It was a bit dirty inside since it was a private party sale. I decided to vacuum the carpets and wipe down the hard surfaces. That gave me something to do instead of stressing out about the purchase.

During the cleaning process, I got to know the vehicle and some of its unique features. For instance, I was able to fold the 3rd row seats up and down to vacuum around and under them. I also discovered hidden cupholders for the back seat. I can't tell you how excited I was to find those cup holders. I have two young girls that need a place to put their drinks. That's non-negotiable.

My cleaning jag calmed my nerves and put things in perspective a bit. The vehicle was good. It looked solid, well cared for. It wasn't detailed and I could see it was being used on a regular basis. I also was impressed with the layout and design. The engine might seize or the transmission fail, but the cabin was innovative and well thought out. I could forgive myself for being sucked into wanting something this nice.

I drove the LR4 around. At first, I was babying it, waiting for the worst to happen. But then it didn't. I began to get the sense things were going to be okay. it was just a used vehicle some guy sold and not a scam. So I started driving it, and I mean really driving it. I was enjoying it in a way that I haven't enjoyed driving for years. I could put my foot on the pedal and feel real acceleration. I could push it through corners and feel my body slide into the lean. Oh yeah, I was starting to have fun. I was beginning to like it.

We'll see what happens tomorrow...
Last edited: