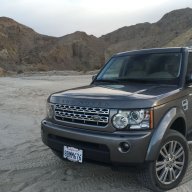 Joined

Dec 11, 2017
Posts

21
Reaction score

12
Location
Hi guys. Had the screech of death and a brake fault when applying the parking brake. Pulled the cable and drove on for a few weeks.
Unjammed my EPB manually today and wound the black bar in 5 revolutions. Gears looked fine but also replaced them while I was in there. Relatched manually also.
Reassembled everything and did a complete rear brake job (pads, rotors and shoes) per Bodsy's Bible.

Now when I apply the parking brake, I hear it winding for a few seconds and then get the screeching sound.
Tried re-adjusting the shoes a few times but no luck.

I've verified the cables are attached properly to the lever on the shoes and can see them retracting (using a boroscope) when the brake is applied.

The EPB disengages fine right now but I am concerned it may jam up hard again.
IIDtool shows no faults now.

Looking for some inspiration.
One other thing to note - I tried adjusting the shoes all the way out to the rotor so there would be little to no slack to take up when the motor engaged (my rationale was that the cables had stretched beyond the limit of what the module could handle). Applying the parking brake in this position results in it running briefly before again screeching like a banshee.


Appreciate any feedback
Thanks!