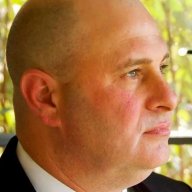 Joined

Feb 28, 2023
Posts

305
Reaction score

167
Location
Looking to access a rural property by way of a grassy field and was wondering if the LR4 would be up to the task. Know there are a lot of experienced off-road enthusiasts here and was hoping to draw upon their wisdom.

The situation is we are moving to a country place on a large piece of property. It's an old farm house built in the early 1900s. The front of the house is next to a busy 2-lane road with a sloped paved driveway that emerges from a gap in a 10-foot tall stone retaining wall. The wall on both sides keeps you from seeing traffic (or the traffic seeing you) until the nose of the vehicle is out on the shoulder. My concern is that main road is hazardous to get on directly from the front of the property (heavy traffic at 50+ MPH, blind entry due to retaining wall, sliding down the slope and into traffic over snow and ice) and would prefer to be able to access the property off of a small dead end side road by crossing the field out back.

I've done some initial research on building a gravel road and it sounds involved and costly. My hope is I might be overthinking it and the LR4 should be able to make it easily across that section of property to access the side road. After all, it is a 4x4, right? The field is actually a bit elevated on a small hill, not low-lying. flat and soggy. The ground beneath the sod seems firm enough, but this is after a long, warm, summer without much rain. I was thinking about mowing it and giving it a shot. After all, we drive in and out of the County Fair every year on grassy fields and park on open grass covered lots. Why should this be any different? (Because I've gotten stuck up to my axles in a grassy field before and don't want to do it again.)

So what are your thoughts LR4 off-road enthusiasts? Is it capable enough to handle an overgrown cow pasture or do I need to build a gravel road to make it on and off?
Last edited: