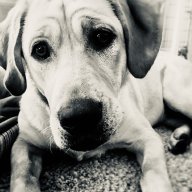 Joined

Mar 19, 2019
Posts

814
Reaction score

411
Location
It is unlikely that both relays failed, but they are easy to check. Basically, two parallel prongs should have some resistance between, and the other set should be completely open (no conductivity). Apply 12v to the prongs that have some resistance, and you should hear a "click". There are lots of youtube videos explaining.

According to the circuit diagram, I think there should be power to the power line of the receptacle even with the engine off. But there should not be voltage to the signal side of the receptacle that turns on the relay.

So, I think the next thing to check is for voltage at the signal wire that turns on the relay (line "J" in the posted diagram). You can tell which side of that receptacle is for the wiper since the wiper turns on when you plug in the relay (the other side is for something else). On the wiper side of the receptacle, there should be a grey-and-purple wire. According to the circuit diagram, that's the wire that delivers a signal to open the relay. Check for voltage at this wire.

If you see voltage here when the car is off/wiper is off, it is likely a short-to-power issue somewhere between the BCM and the receptacle because the BCM itself should be off and not supplying power (at least that's my understanding - we can't normally turn the rear wiper on without the igntion, right?). So, if there is power at the signal line of the receptacle, I think it must be shorting someplace with another power carrying line - perhaps the line that carries power to the power side of that same receptacle. Could also be a problem in the BCM.

If there is no power at the signal wire, then I think we're looking at a bad relay. Check it out and report back - happy to brainstorm some more on it at that point.