This may not be limited to just the Terrafirma system, so I wanted to give people a head's-up on issues I encountered only after pulling everything apart, paying for the winch and mount from Lucky 8, and so forth.
When I open things up, it's clear that the mount is expecting an unfilled gap between the four-hole mounts on either side of the radiator assembly. But at least on my rig, there's a lot of stuff in the way here. I believe the AC cooler is what I'm pointing to in the first picture, and there may be also a transmission cooler fitting sitting at about the same level to the left of that AC cooler. Above the AC cooler sits the power steering cooler, which makes it hard to think about relocating all three things to make room for the mount.
I'm starting to think that if I want a winch, I've got two choices:
1. a winch bumper, or
2. to fabricate my own receiver hitch to bolt in the same place as the hidden winch mount and protrude through the front bumper.
But before anyone buys and ships a hidden winch kit, you should make sure you don't have these pieces sitting between the mounts for the crash bar.
View from underneath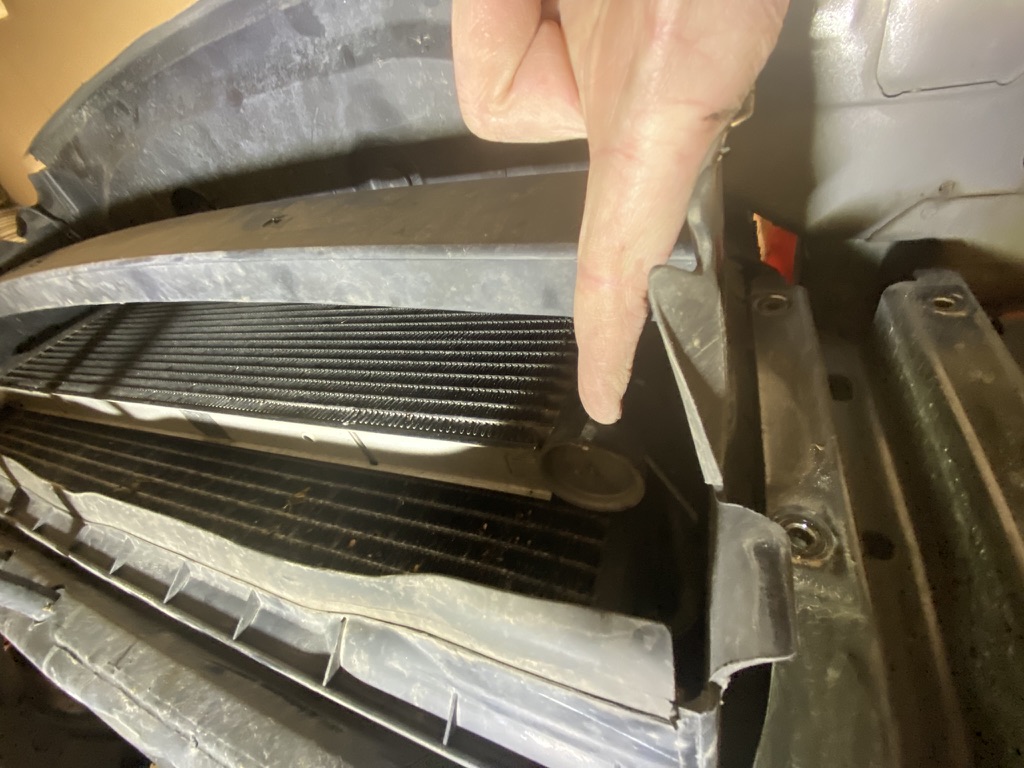 View from the driver's side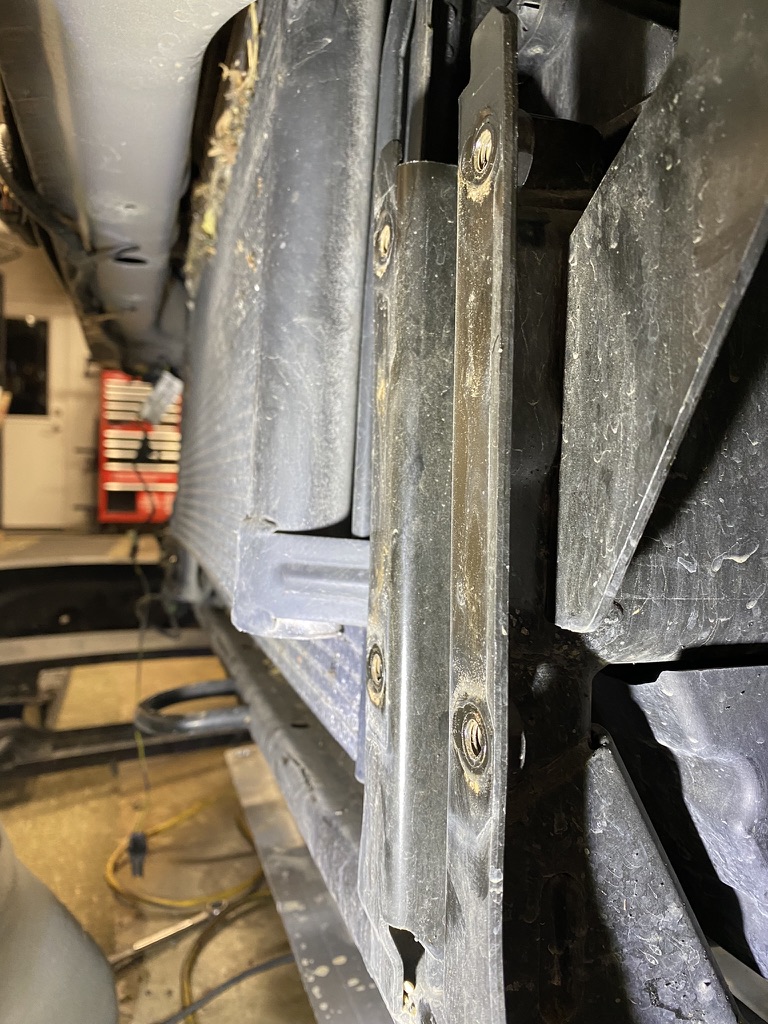 Front-on, showing the top of the cooler, the power steering cooler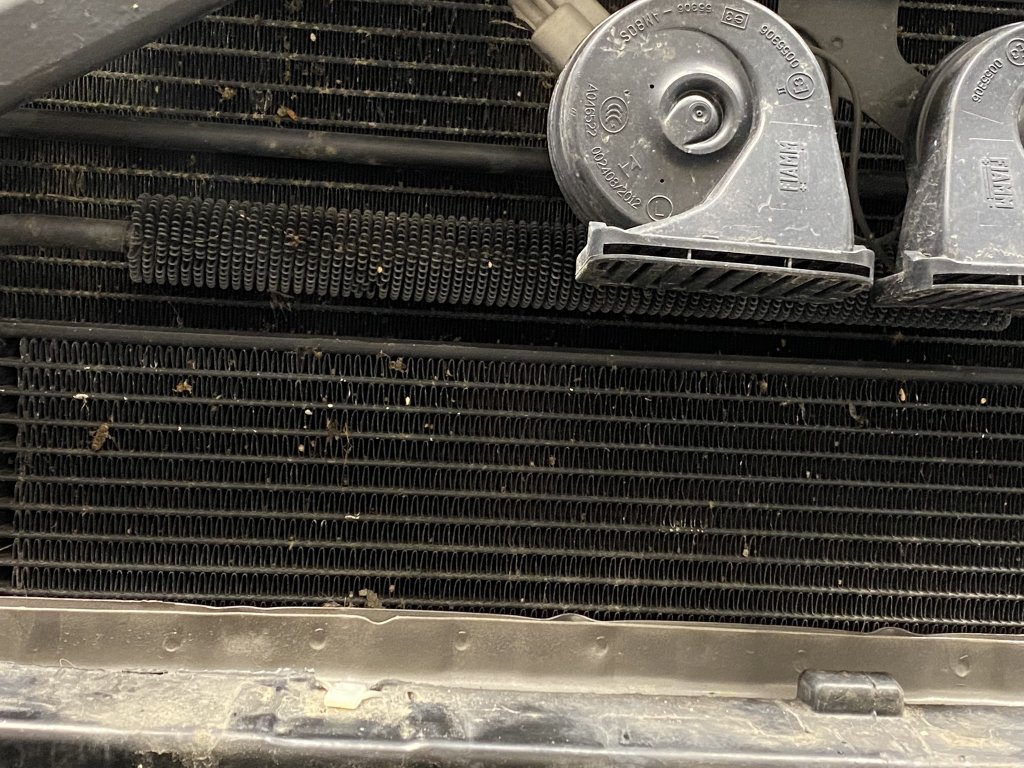 Hidden winch tray, showing the bar that has to go in the space where the cooler sits.