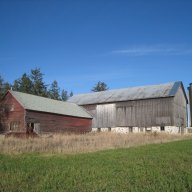 Joined

Dec 18, 2013
Posts

427
Reaction score

177
As I seem to recall, the IIDTool measures coolant temperatures at a couple of different locations.
Any useful data there?

So.. on my 2002 Nissan Maxima I have thoroughly diagnosed and I have what I am calling a "weak water pump" - factory original now at 212K miles.
At less than 1,500 rpm there is just not enough flow in the system to move the coolant and the temperature rises, sometimes it gets scary...
But if it's moving and the RPM's are good, or if I put it in neutral at the light and raise the RPM, then everything is good, temperature remains stable.

Your symptoms sound similar.

If I read your description properly sounds like you have a new OEM water pump, but could it be a dud ??

If you smell coolant - ever - then there is a leak. Monitor and keep looking...
I assume you used Rover coolant - that is UV active - get a UV flashlight and look, look, look - it will glow yellow - well at least to my eyes...
My 2016 had the same symptoms, sporadic coolant odor, no observable change in levels - and a failing front crossover pipe that was only discovered when it came apart...
Your's is probably just a small leak, but...

When you changed your water pump did you also change the "oil cooler tube" and the associated gasket/o-ring at the same time?
When I did my 2013 the water pump and oil cooler tube had changed design and were different from the OEM designs.
A new pump and an old (OEM) oil cooler tube are NOT compatable.
Last edited: