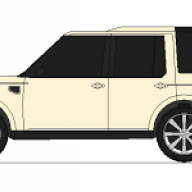 Joined

Nov 13, 2018
Posts

22
Reaction score

5
Location
I've been running stock [front = rear] wipers on a 2015 LR4. Which I believe are MFG. by TRICO for LAND ROVER, but could be wrong? While...I do like the OEM/stock Wipers because they are so sleek and low profile, and aerodynamic. And spec'd for the LR4 2015-16.
As most know, other then sleek, they aren't great. 22" on driver & passenger is weak for an SUV of this nature [should be longer IMO].
The heat also delaminates the rubber slide very quickly, before I can even really get some use out of them.
Cost between $75-$100 for the FRONT from a dealership.
Any ideas on a replacement OPTION?
Threw these BOSCH wipers on for [$50 for the front pair]:
Bosch Spectrum DirectFit™ Beam matches the same blade technology and connection fitment to deliver factory performance. The patented beam design with aerodynamic spoiler provides long-lasting wiping performance in all weather. *Currently only available in the US

www.boschautoparts.com
They seem fine but...
[1] are bulky and stick out from the Windsheild about 1/2" to 3/4" inch further than OEM/stock
[2] Hopeful that these BOSCH won't mess the blade arms up, or the timing, and the auto rain sensor function?!
Any Recs. for a sleeker more durable one.