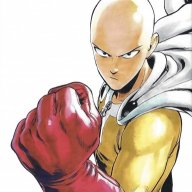 Joined

Jul 23, 2019
Posts

242
Reaction score

142
Location
Now that the valve block has been swapped, lets take a look at the old one and see if we can't figure out what went wrong.
Initial separation: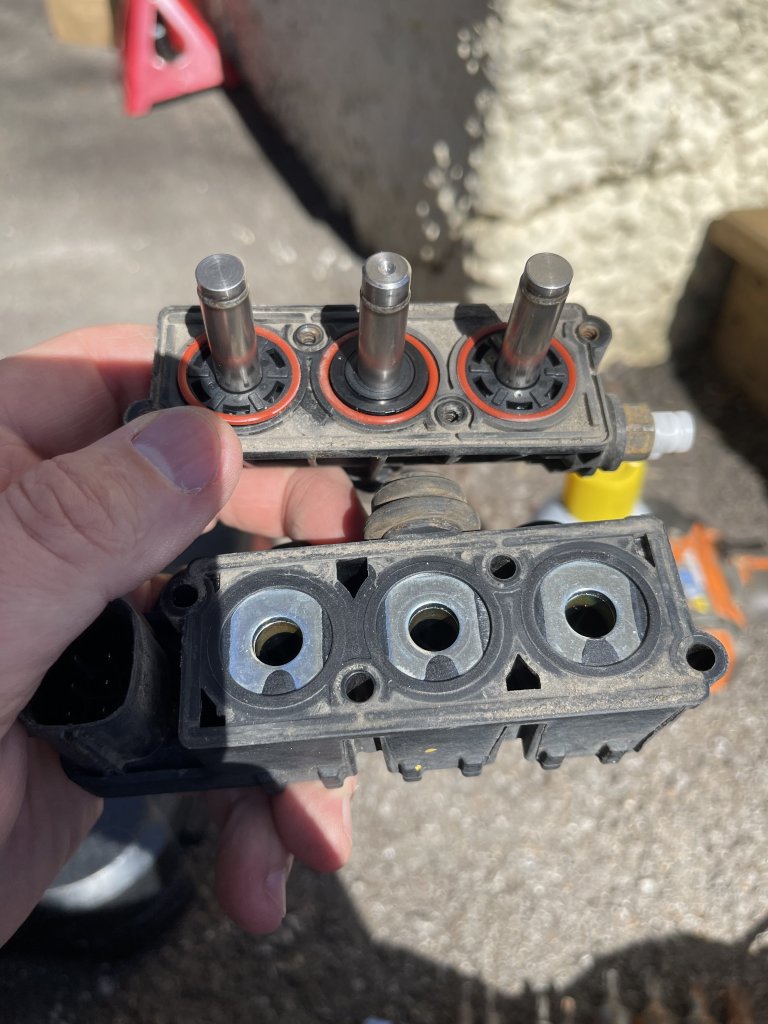 Nothing seemed to be a "smoking gun" if you will, but I pulled the plungers out and this is how they looked: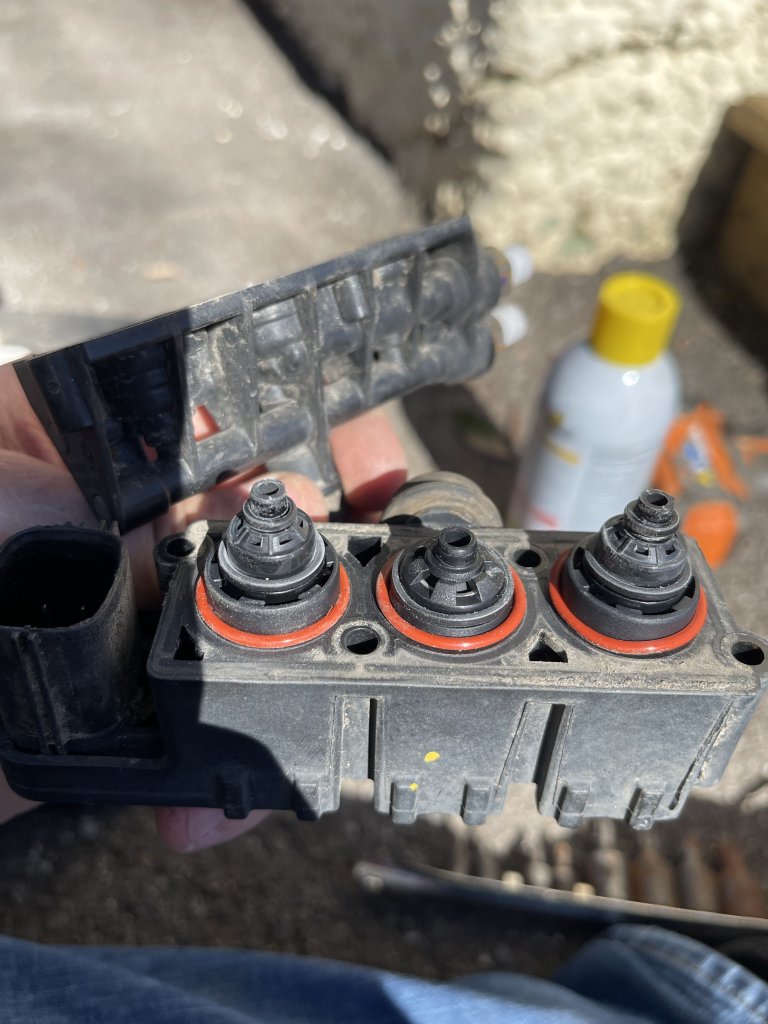 Again, not too bad. a little bit of white dessicant on them, but nothing too crazy, especially considering I'm on my 3rd compressor and the valve block is 13 years old.
Internal manifold looks pretty clean too: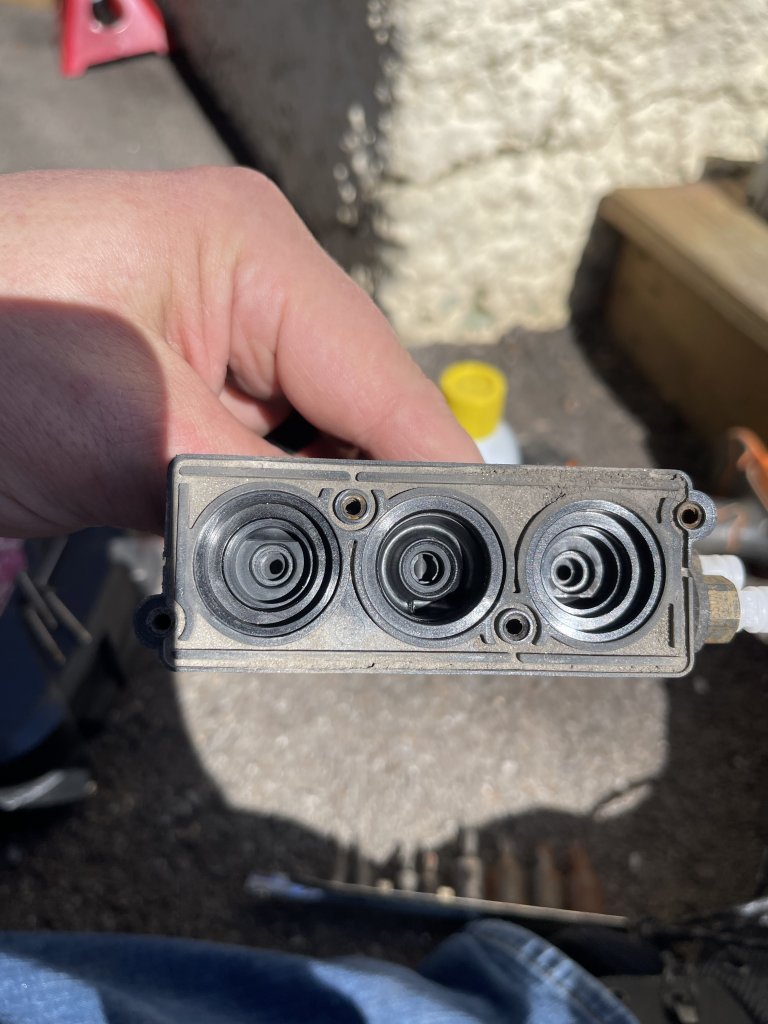 However, I did see a spot on the far solenoid o-ring that I tried to get a picture of, but it's really hard to see unless the light it "just" right: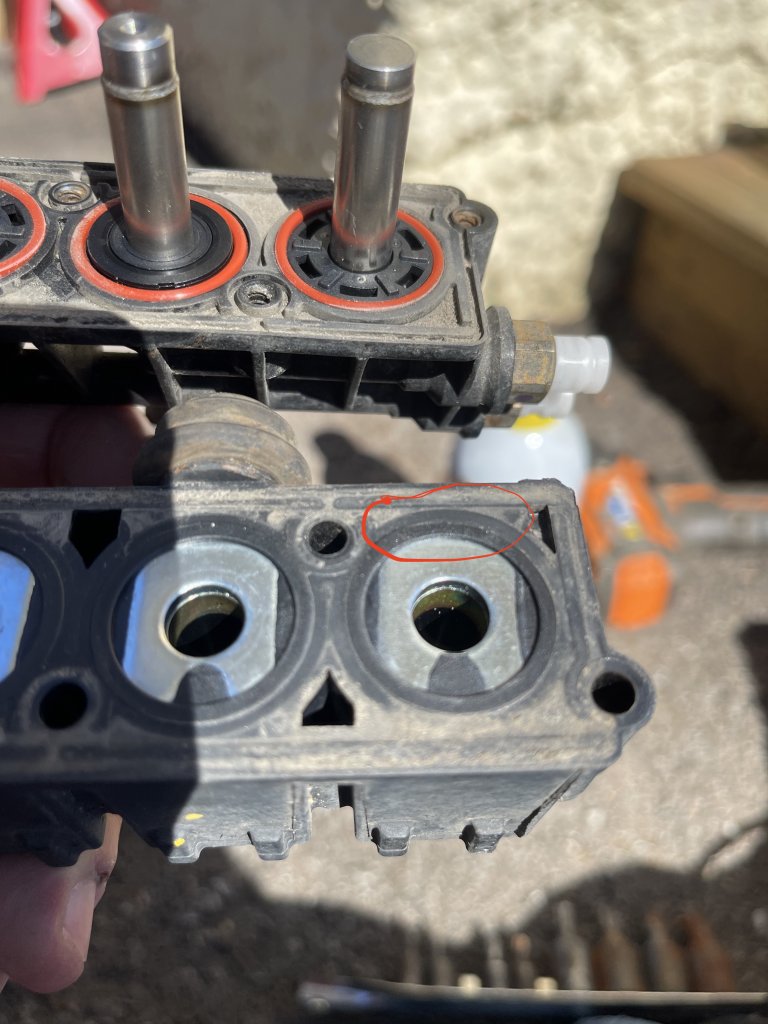 It appears to be a blow out area, going past the outer o-ring. I could be wrong, but it would make sense as I believe that's the RR solenoid valve.
Either way, the new valve block is in! I'm going to let it set overnight without pulling any fuses to see what happens. If it drops again by tomorrow morning I'll let you all know! If it doesn't...well, I'll probable tell you all that too!