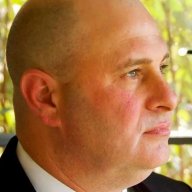 Joined

Feb 28, 2023
Posts

284
Reaction score

152
Location
Thanks Jimmy Brooks. Cool rig. Looks exactly like mine (minus the Front Runner roof rack).

I appreciate the versatility. Seems like even those that don't like the look or the sound are still overcome with the amazing features this rack offers.

I have been looking at the Voyager low profile. I like the straight topline and the fact that it has a rail, but it's low. Also, I don't have to purchase short LR4 roof rails to mount it. It's subtle enough that it doesn't look like a modification. It compliments the stock styling of my black LR4 rather than transforming it into an off-road 4x4/urban commuter SUV hybrid.

The downside is I have read people saying there can be noise issues. Also, it obstructs the sunroof, which may not be be a big deal, until it is. Many folks I have talked to have said you are going to want the extra space of a full-sized roof rack over the short 3/4 version. But then they turn around and say you don't want to overload your rack.

I think I'm about to pull the trigger on the 3/4 version of the Baja, which means I'll have to spring for the short LR4 roof rails as well. (Both from British Atlantic.) All in, it's going to cost me about the same as the full-sized Voyager products. I may regret not going with the full-sized roof rack in some situations. But if I can't load it up anyway and I don't want to block the sunroof and I don't want to put additional holes in the forward molding to mount it and I don't want to risk a bunch of wind noise right over my head, I'm willing to sacrifice the extra capacity and/or versatility.

I also like the idea of creating a stepped look - from the low hood, to the medium driver's compartment, to the elevated rear roof. To me, that's more iconic than a topline that's smoothed out by a linear rack across the entire length of the roof.

I see myself throwing some tents and folding chairs and whatnot into the 3/4 basket, strapping them down or securing them with a cargo net, and calling it a day. It will only get used for overflow items when we go camping or to the beach or I take the dog out upland bird hunting. (Maybe I'll put a fresh cut X-mas tree up there over the holidays.) I don't see myself pitching a $5,000 tent on top of it when I can just pitch a much bigger (and cheaper) tent on the perfectly good ground. I don't see myself buying a bunch of high-end, single-use, specialized mounting brackets for gas and water cans and the like. All that's fun and super cool, but not for me.

My one concern with going the 3/4 route is it will look underwhelming and cheap, like some kid got the bright idea to toss a cute little off-road accessory on top of their parents' full-sized luxury SUV. (I might as well have taken a pallet board and secured it to the roof with a length of old marine rope tied off to one of the rails.) I don't think it will turn out that way, but that's my one big fear. Maybe the only way to do this (if you're going to do it at all) is to go big or go home, Hey, with the short roof rails, the worst that can happen is that I take the thing off and sell it deeply discounted on eBay.