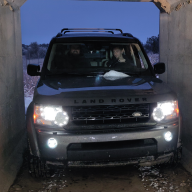 Joined

Apr 18, 2017
Posts

565
Reaction score

253
Location
yeah mine does it when the surface is freshly asphalted, wet, or with sand/gravel like a construction site. Besides the shavings in the transfer case, was there any other reasons why it was replaced? I wanna keep an eye out for signs..
No. I had my car in for a drivetrain noise and they were just checking everything.
Got it back and they said they found some metal in the transfer case and just threw a new one in, but that didn't fix my problem.
I really haven't heard of any issues with the transfer cases in these cars. You could do the fluid change like many other members here have.
And I guess i have had a little skipping on the wheels before on very specific roads like what you mentioned, but never clean dry pavement.