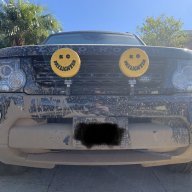 Joined

Oct 27, 2019
Posts

437
Reaction score

227
Location
Had a failure in the coolant system with no warning (no lights, temp spike, etc.). Just started smoking and shut it off. Looks like we might have dodged the worst case scenario as heads and block look tight on first inspection. Looks like the coolant outlet pipe failed and dumped everything pretty quickly. Replacing that and also replacing the water pump and thermostat (again.) For reference ours has had many of the small leaks fixed in the past including crossover, y pipe, pretty much everything, or at least I thought. Any opinions if we should do any other service while it is all opened up? We have a '15 at ~75k miles and want to keep her for a long time to come.
Which pipe was it that failed/came loose? Do you have a pic? This stuff is gold dust to the collective knowledge base here
Also if you shut it down immediately as you indicated then you may be ok with changing out the failed pipe, refilling, and trying to see if it runs.
If it does then you can go do a coolant pressure test.
Then leak down and compression test.
Finally for a belt and braces approach I'd look at doing a combustion gas test on the coolant for piece of mind.
Fingers crossed that you dodged a bullet.